Skip to Content
Information for Tenants of Williston Fox Run RV Park
Discover a better way to live without the high costs of inflated rental prices. Williston Fox Run RV Park provides an affordable housing option for those looking to make Williston, ND their home for an extended period. You'll find everything you need to make a comfortable home at our RV park. Though we provide long-term rental options for workers in the area, we also offer daily and weekly options for those just passing through. Get in touch with us today to learn more about our park or to make a reservation.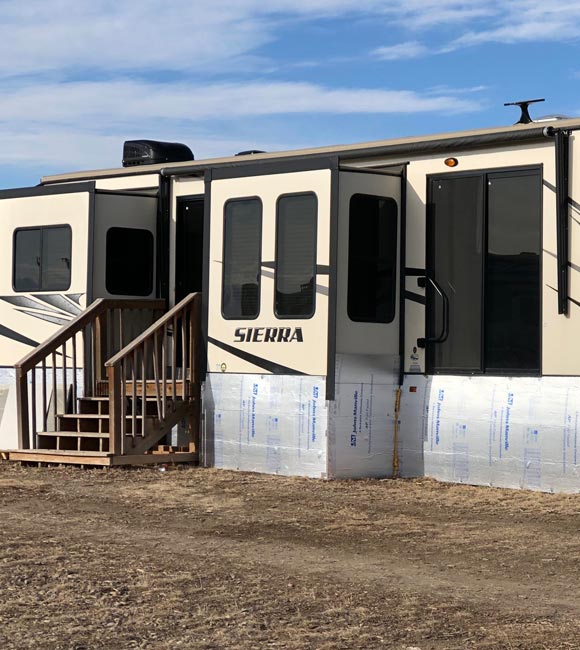 Rules and Guidelines for Tenants
At Williston Fox Run RV Park, we welcome all visitors and long-term tenants looking for an affordable housing option in the Williston, ND area. However, we do require that those who plan to stay with us for an extended period follow a few simple guidelines and rental rules. Here is all the information you need to know about renting a lot at our RV park:
Rent is $549 a month and is due on the first day of each month. We offer daily, weekly and corporate group rates too.
Tenant is responsible for their electric payment; each lot is metered, and the amount is billed on the 15th of every month.
Water, sewer, garbage, and Wi-Fi are included in the rate.
A $300 security deposit is required at the time of booking.
Subletting is not permitted
There is a limit of one RV per lot and four adults per RV.
Pets are permitted but must be controlled (We do not allow Dobermans, pit bulls, or rottweilers.)
What Amenities Are Included on Our Grounds?
We want to make your stay with us as comfortable as possible, which is why our grounds have two facilities with shared amenities to provide everything you need. In addition to these amenities and all the necessities provided at your lot, we have the option for propane delivery through local retailers. Truck parking is also available on our grounds for a fee. Our on-site facilities include:
Fox Run West
This smaller shower house has three showers and three washers and dryers.
Fox Den
This is the larger facility with five showers, ten washers and dryers, and a common area with individual mailboxes. There is also a rec area with couches, chairs, big screen TV, mini theatre, and a large deck and playground.
Reserve Your Spot Today
If you're ready to join our RV park community, don't hesitate to give us a call and reserve your spot. Be sure to have your credit card ready as we will need that information to complete the booking process, as well as your full name and the permanent address associated with the card. Reach out to us today to make your reservation.