Skip to Content
Providing Short-Term or Long-Term Rental Options
Williston Fox Run RV Park is situated five miles north of Williston, ND, the perfect location for easy access to town and recreational areas. Though we are a "Working Man" and "Working Family" RV park, serving many workers of the oil and gas industries, we are also open to recreational travelers passing through Williston, ND on their RV trips. We offer year-round water, sewer, and garbage services as well as many other necessary amenities, making us the perfect alternative to the inflated prices of home and apartment rentals. Our all-inclusive fee is affordable for workers of all backgrounds. Find your new home, even if only for a few days, at our RV park.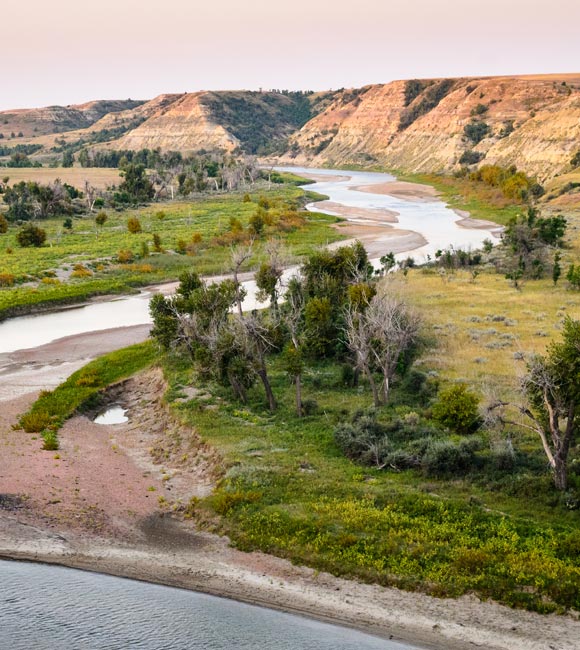 Take in the 360-Degree Views from Our Park
Our RV park is located on Highway 2/85 at the intersection of 59th Street Northwest. We are on the east side of the road at the top of the hill, elevated high above the surrounding terrain. This position gives us beautiful sweeping views of the countryside located all around us, including the Missouri River and Little Muddy River Valleys. No matter where you're located in the park, you'll have an excellent view of the natural beauty of North Dakota. Not to mention on RV sites are, on average, 33 feet by 80 feet, giving you ample space to enjoy. The entire park is connected with wide roads that help to provide the park with a spacious feel, instead of feeling cramped like other RV grounds.
All the Amenities to Make Life Easy
At Williston Fox Run RV Park, we provide more than just the necessities like water, power, and sewer hookups. We do our best to make your stay with us feel just like home, offering high-speed internet, mail service, and more. There are two facilities on our grounds with showers, washers, and dryers, as well as a rec area, with a TV and mini theatre. Whether you're staying for a short time or a long time, you're sure to find our amenities make your stay with us as easy as possible. Please reach out to us if you would like additional information about our rental options, grounds, or making a reservation.